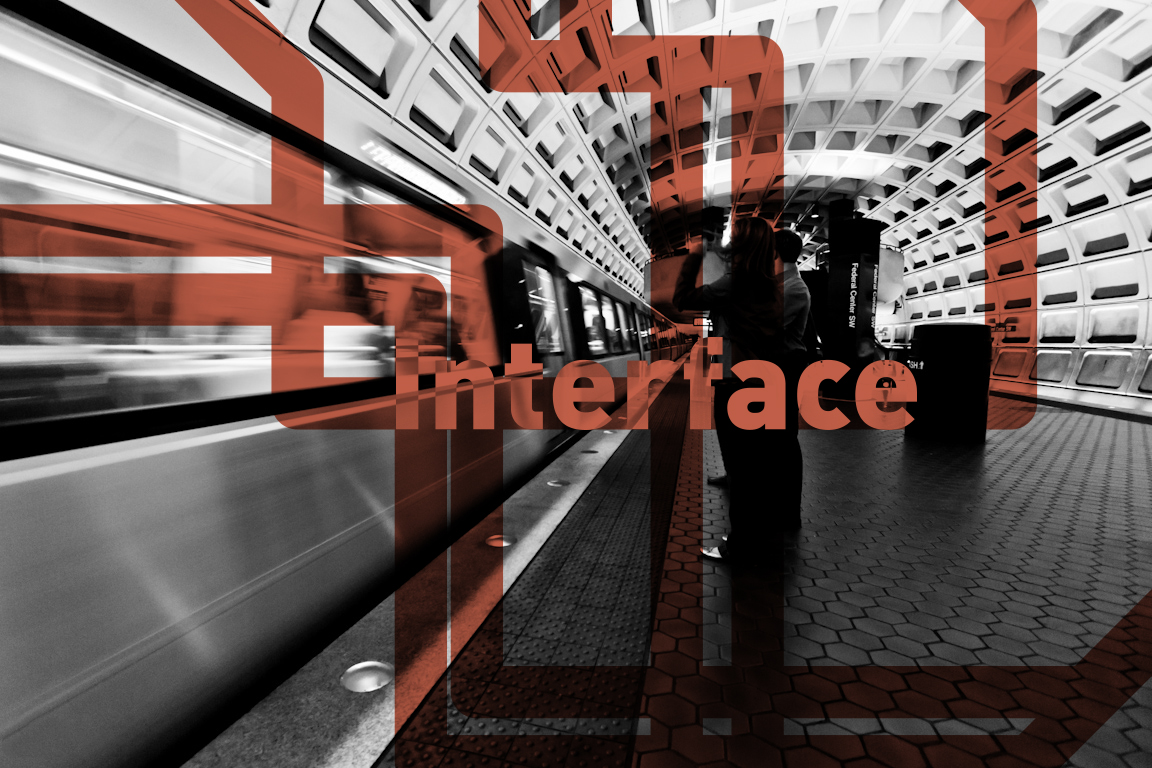 WMATA is the second largest transit system in the US, and is in desperate need of an update to its payment kiosks.
WMATA Interface Redesign
UI/UX Design
—
bringing the Metro interface into the 21st Century
Instead of having riders fumble with cash and change, trying to navigate complicated machines, and not knowing which line leads where, "Interface" is a project designed to eliminate these problems, and give riders on WMATA a much more fluent experience. Starting from redesigned and updated Metro kiosks, this project includes a full package with a matching smartphone app that will allow users to add money to their SmarTrip cards instantly, instead of having to wait in long lines at stations and get where they need to quicker.
—
app interface: add value
2. Homescreen; displays current card value, and has the open to navigate to top three sections.
3. Add Value tab: Swipe from left to right to adjust value by increments of $10, or enter custom value.
4. Tapping "custom value" brings up numpad function to enter amount.
5. Confirmation screen: Either tap "OK" to complete, or "cancel" to back out.
6. Completion screen. Press "done" to go back to homescreen.
1. Start screen when you approach the kiosk; either tap SmarTrip card, or touch the icon on the screen to purchase one.
2. Purchase menu for SmarTrip card.
3. Completion screen after purchasing SmarTrip.
4. Screen after tapping SmarTrip. Insert card or press personal pin code to add more value.
5. Add value screen: Tap physical buttons above screen to increase value, and use "- +" buttons to adjust but $1.
6. Confirmation screen. Screen will remain up for 5 seconds, and then continue to final screen.
7. Final screen: Tap SmarTrip to complete and enter Metro.